University of Greenwich Branch Opening Hours
Mon-Fri 09:00 – 19:00 | Sat 10:00 – 18:00 | Sun 11:00 – 18:00 | 29th May 2023 11:00 – 18:00
↓ scroll down for more ↓
Greenwich South Street Branch Opening Hours
Mon-Fri 09:00 – 17:00 | Sat & Sun Closed | 29th May 2023 Closed
↓ scroll down for more ↓
↓ Scroll down for opening hours ↓
Shop Online
Visit our online shop to buy fantastic art supplies from suppliers like Winsor & Newton and Daler Rowney!
Get your quote
We'll get straight back in touch with you with any questions, options and costs. Once agreed, we'll get on with the printing.

Collect
We'll let you know when your printing is complete and ready to collect.
Check out our 3D Tour of our University of Greenwich shop
For all your printing, stationery & art supplies
Need products and services you can depend on? For over 40 years, SBS has supplied local businesses, students and artists with quality services and supplies. We're known for fast turnaround, personal attention and quality, cost-effective products. How can we help you? 
SBS Printing are proud partners of The Woodland Trust, supporting the planting of UK woodland which reduces Carbon Dioxide.
Every time a customer shops with us, we are able to support this fantastic organisation to plant more woodland.
Thanks for your support.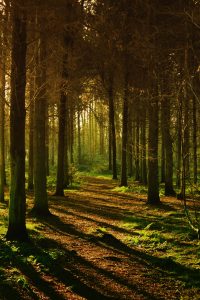 University of Greenwich Branch
| | |
| --- | --- |
| Monday - Friday | 9:00 — 19:00 |
| Saturday | 10:00 — 18:00 |
| Sunday | 11:00 — 18:00 |
| 1 Jan | Closed |
| 2 Jan, 22 Dec | 8:30 — 19:00 |
| 23 Dec, 30 Dec | 10:00 — 18:00 |
| 24 Dec, 31 Dec | 11:00 — 16:00 |
| 28 Dec, 29 Dec | 9:00 — 17:00 |
| 25 Dec - 27 Dec | Closed |
We are closed
Greenwich South Street Branch

| | |
| --- | --- |
| Monday - Friday | 9:00 — 17:00 |
| Saturday - Sunday | Closed |
We are closed
What our customers say
SBS Printing stand out from the crowd
"I asked Graham from SBS Printing to print the order of service for my brother's funeral in September 2020. We had done the design and with a few tweaks advised by Graham the order of service was ready for printing. 
Graham and his staff treated me with compassion and kindness throughout the whole process something that you would never get online. It's always the small things that make the difference and makes SBS Printing stand out from the crowd. 
Thank you to Graham and the staff I appreciate you all at SBS Printing much more than I did before."
Hayley John-Charles
Not Just Travel
I would not hesitate to recommend SBS Printing Ltd
"I was introduced to Graham Milton at SBS Printing Ltd by my Mum, as I have just started a new business of my own making bespoke cards. Most of them are hand-made to order, but to get things started and build brand awareness, I also designed some Christmas cards, which Graham kindly printed for me.
I asked for 500 of each of the two designs, with envelopes, and for some stickers which I could use on the reverse of my hand-drawn bespoke cards.
I was delighted with the quality of the cards – this has been commented on by many of my customers, and the stickers are perfect for my bespoke, hand-drawn cards, and they have also made the Christmas card packaging much more stylish and professional-looking.
Everything was ready on schedule, and pick-up was simple and contact-free. I would not hesitate to recommend Graham and SBS Printing Ltd to anyone."
Milly Gaskin
Made by Milly Rose
Brilliant printing service
"Graham and the team at SBS always go above and beyond. Whether we need business cards or personal printing, as we did for my father's funeral, they always provide quality printing at a reasonable price." 
Lorraine Windsor
Director - Social Matrix Ltd
Delighted with our signs
"The school was delighted with the PROUD signs, particularly the perspex signs, they look fab. Thanks for all your help in producing these."
Trish Bullen
James Wolfe School, Greenwich
Fantastic wedding stationery
"Thanks for helping my niece out recently who needed some new wedding invites after being ripped off by an online provider. I know your help and support took away the stress she was under and I can only say thank you for your efforts. Over many years you have printed my own personal business stationery and I knew you would deliver a great service."
Mark Radford
Director - Security Masters Ltd
Excellent service
"I was very impressed with the fast and professional service. The quality of the business cards was far superior to the ones I had ordered previously. SBS Printing has an excellent commitment to their customers and provides an excellent service."
Charlene Jouvel
Forever Living Distributor
SBS always go the extra mile
"Whenever you give a job to Graham and his team you know they will go the extra mile to ensure the job is done to your satisfaction and within agreed timescales."
Brian Downton
Practice Principal - Downton and Ali Associates